OMJ recap: 5 things to know before starting your weekend
Bergen County teen lands a spot on Miley Cyrus' team on 'The Voice'
Josette Diaz, the 17-year-old from Bergen County is competing on The Voice and landed a spot on Miley's team! We can't wait to watch her journey through the rest of the show.
Fall flannels: Where to find the best plaid button-downs in the Garden State
No matter what your personal style is, a plaid button-down is a must have for a fall wardrobe. We've rounded up the best places to find one in New Jersey.
Have your Halloween makeup done by 'RHONJ' star Ashlee Holmes at Lauren Manzo's salon!
If you're not a skilled makeup artist, it might be necessary to hire one to do your Halloween makeup. Luckily, Ashlee Holmes will be doing spooky makeovers at Lauren Manzo's salon, FullBlown!
Bruce Springsteen says he's nothing like his on-stage persona: 'I wish I could be that guy'
The Jersey rock legend revealed exactly who inspired him to develop such a macho on-stage persona in a recent interview.
5 awesome ways to spend Columbus Day weekend in northern NJ
Need weekend plans? We've got you covered.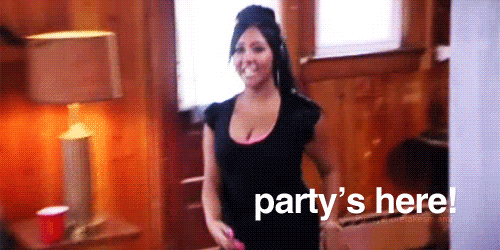 Have an amazing weekend!